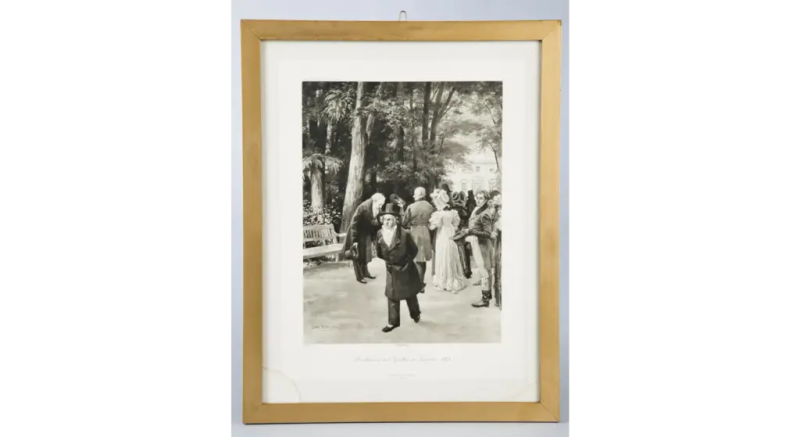 The Teplice incident
The so-called Teplice incident is said to have taken place in 1811. Beethoven and the renowned poet Wolfgang von Goethe are walking in the park.  Along the way, they meet members of the imperial family. Goethe stops respectfully and greets them, while Beethoven demonstratively trudges on.
Graphic by Carl Rohling, Germany, created in 1887.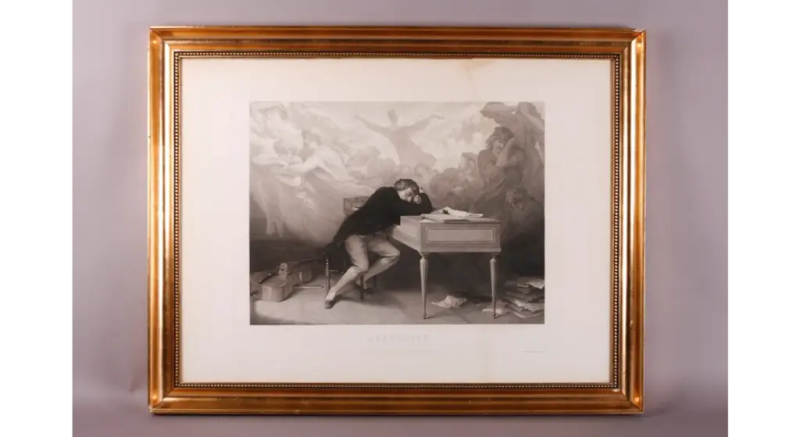 A romantic motif
The composer has fallen asleep over the square piano. This is one of the many romantic motifs in which the visionary, dreaming Beethoven becomes inspired by various figures that were likely drawn from historical and mythological sources.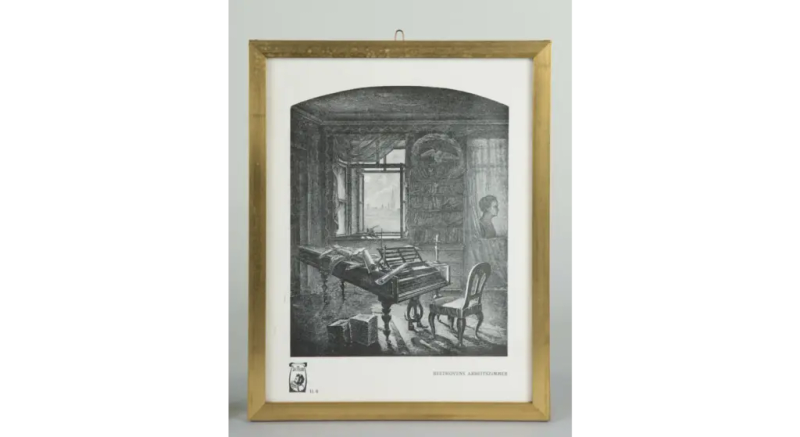 Beethoven's sitting room
A frequently reproduced sketch of Beethoven's sitting room (living room) in his last residence, the Schwarzspanierhaus in Vienna. From the window, he had a view towards St. Stephen's Cathedral. Drawing by Johann Nepomuk Hoechle just after the composer's death in 1827.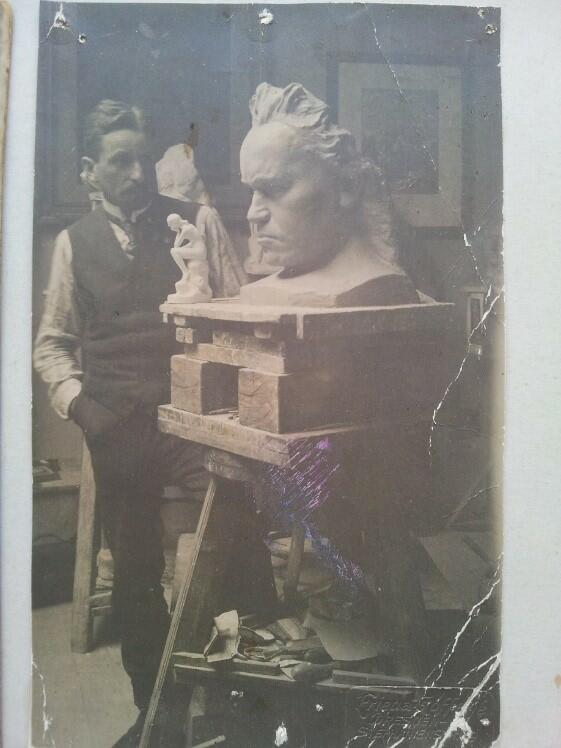 Bust created by sculptor Friedrich Carl Schwan (presumed lifetime 1865–1922), from Germany. Most of the sculptor's works were destroyed when his Dresden studio was bombed by the Allies in 1945. This object is probably one of the few remaining original works by his hand. The artist's daughter, Hildur Iannsen, was born in Trondheim, and the couple's daughter donated the bust to Ringve.